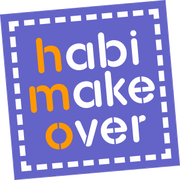 Welcome to the Habi Makeover Wiki
Edit
Habi Makeover is an app for Windows, Mac, and Linux that lets you organize your downloaded SuperPoke! Pets Lite Habitat files and decorate new habitats for sharing with your friends. There is also a Habi Makeover Community site where users can socialize and trade habitats.
Where to start
Edit
If you are new to Habi Makeover (HMO) or haven't really gotten it set up, Getting started with Habi Makeover is a good place to start.
Download Habi Makeover first. It will make it much easier to download SPP Lite. Get it from http://www.habimakeover.com/downloads
If you haven't been able to download SPP Lite yet, read the SPP Lite article to learn how to download and install it.
If you have downloaded habitats from your SPP home page that's great, otherwise you'll need to get some from your friends. There are many available from the HMO Community site. Join the Sharing Group and ch4eck their private forum to find lots of them.
Next, check Creating a local inventory in Habi Makeover for details on how to make an inventory on your hard disk. It can be tricky if you are not too familiar with using windows and file dialog boxes.
If you've kind of got everything installed, but you don't really know how to do everything in Habi Makeover or you are not that familiar with using apps on the computer, the parts of the Habi Makeover window article is a good introduction to how the program works. It should help you become familiar with how to use the basic functions of HabiMakeover and how windows and program controls work. Another good article to start with is the items article, which talks about the inventory files, what is in them and where they are stored.
Latest activity
Edit